Kalimpong Press Club is publishing INFOdex an informational directory of all professionals, business personnel, service providers and essential services. For making an entry, advertisements and for details you may contact us . It is open for all people of within and around Kalimpong as well as abroad.
Entries are invited from from Pundits to Doctors, enterpreneurs to professionals, tutors to techies, masons to architects, labourers to promotors, religious institutions to media houses, organisations to business establishments, maids to service providers, home business part timers to alumni members, brokers to all kinds of Institutions.
Charges: One entry-free : one entry in bold text - Rs 20/- two entries- Rs.70/- bold-Rs.90/-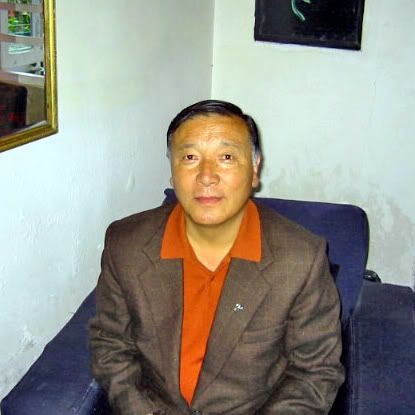 ILAM (REPUBLICA)
: Madan Tamang was born in Jogmai VDC-3, Ilam, in Nepal 62 years ago. He was the eldest son of the second wife of Mana Bahadur Tamang.
Tamang, who started his education in Darjeeling, had taken Indian citizenship and started living there permanently. "My maternal uncle had not taken Nepali citizenship as dual citizenship could pose difficulty in his political career," said his nephew Rajen Tamang.
However, a former president of Jogmai VDC said the late Tamang could have acquired Nepali citizenship as well.
The late Tamang did his schooling from St Robers School in Darjeeling and pursued higher studies up to bachelor´s degree from St Joseph College.
The articulate and well-educated Tamang was involved with the hills´ politics for over 40 years as a front-ranking ABGL leader.
A strong advocate of a new state of Gorkhaland, to be carved out of parts of northern Bengal, Tamang had all along maintained a distinct identity of the ABGL and consistently opposed the GJM, which has been spearheading the statehood agitation for the last couple of years.
The GJM was cut up with Tamang after he levelled corruption charges against its chief Bimal Gurung and threatened to banish him from the hills.




by Phalano & Rajesh KC- My Republica